We Know Real Estate.
Request our complete guides, free! You'll receive a top-down picture of nearly everything you need to consider as a real estate buyer or seller in any market. Become more informed by requesting our guides below!
Learn more about
Top 10 things you need to know before selling your home, including tips for low-cost improvements.
Discover when and how to invest in your house, and why repairs make a difference.
A complete step-by-step breakdown of real-world facts vs. real estate reality TV shows (hint: HGTV isn't always real life).
The Seven Steps to Owning a Home, and how to maximize the success of your transaction every step of the way.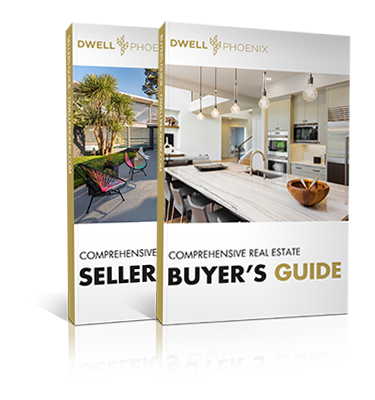 Download the guides below or ask a question and we'll answer promptly!
Contact Our Team
SEE WHAT OTHERS ARE SAYING
She is very personable and made us feel at ease
My wife and I just finished buying our first house with Kimberly, and though we haven't bought before, our experience with her was absolutely as good as it gets! We had several problems through the escrow process that were out of our control and Kimberly handled all of it and kept us up to date with what was going on. On our initial meeting, she listened to what we were looking for and found properties that met our needs… I don't feel we were wasting our time at any of them. She answered all of our questions (which, as first time buyers, were A LOT!) thoroughly and I never felt like we didn't know what was going on with our transaction from start to finish. And to top it off, outside of all the business aspects being good, she is very personable and made us feel at ease the whole time (NOT a feeling I get being around most RE folks). We will definitely look her up again next time we're looking to sell/buy…. hopefully she's still working in RE then because I don't think it'll be for a looooong time. Love our new house!
Kimberly is AWESOME
Kimberly is AWESOME. A co-worker of mine recommended her to me and I couldn't be happier. I was looking for something with a lower price point, ($160K) and she made the process of buying a home as painless as possible. We looked at a few places and as soon as I walked into my home, I knew I had to have it. She got my offer in 3 minutes before another that would have netted the seller more money. She worked hard during escrow and even smoothed out some bumps during the escrow process.
Thanks Kimberly!
We ended up getting an offer above our asking price.
My wife and I recently sold our house through Kimberly, and have to give her the highest accolades for professionalism, integrity, patience and understanding. It was an extremely stressful time for us, since in addition to selling our house, we were making an international move (to Canada) as well as dealing with the immigration process for me, and trying to find a place to live in Canada. From the first phone call and visit, Kimberly presented a clear and thorough explanation of the process, the market trends, the plan for preparing and presenting the house, etc. She had a wealth of ideas for us to utilize, and we worked together to implement the plan.
There were times when we were nearly overwhelmed by the stress, and Kimberly weathered all of the frustration we expressed with a calm and presence that was absolutely reassuring to us. She was able to keep our "eyes on the prize" through the whole process, and we ended up getting an offer above our asking price within days of the listing. The closing process went as well as could be expected, and we have now nearly completed our relocation to Canada.
Kimberly is candid, professional, tough, and knowledgeable.
After accepting a job in another state, my wife and I were desperate to sell our house. We interviewed a number of realtors before deciding on Kimberly. The other realtors seemed to be telling us what they thought we wanted to hear. Kimberly, however, told us what we needed to hear, even if it wasn't pretty. In the end, our house was only on the market for 4 days before we were in escrow, and it sold for more than we were expecting! Kimberly is candid, professional, tough, and knowledgeable of the real estate market trends. She will fight to get you the best deal possible. She was constantly in touch with us, communicating and explaining things every step of the way. Now that we are back in the market to BUY, we find ourselves wishing Kimberly could help us. With Kimberly as your realtor, you will not be disappointed!
She's also a much-appreciated straight shooter.
A first time home buyer will have a lot of questions — Kimberly can answer them. In fact, on the first day we met, I was given a big binder. It was a crash course on "House Buying 101." It was very thorough and assured me that I am working with a true professional. I've told her many times that she has a very difficult job dealing with home buyers (and sellers). The process can be long, difficult and emotional. Kimberly handles it wonderfully and with poise. She's also a much-appreciated straight shooter.
She is incredibly knowledgeable.
My wife and I contacted Kimberly when we started our home search and we were not disappointed. From the moment we reached out to her, we received a responsive, professional communication. This same communication continued through the entire process of buying our home. She is incredibly knowledgeable about the process and negotiating strategies. She brought a unique eye to our search and helped point out things in houses we were looking at we hadn't noticed or overlooked. Kimberly got to know us and our likes, which in the end assisted us with purchasing the perfect property for us. We were looking for a unique property and she stuck with us until we found the perfect house. She was great with answering any and all questions and researched issues in a timely manner. Kimberly is very easy to work with, making this process a great experience. We wouldn't hesitate to recommend her to our friends and family and will for sure use her for our future real estate needs!
She is very supportive of her clients.
I contacted Kimberly for my first home buying experience because two of my colleagues from work recommended her highly to me. And they are right. My experience working with her from the first meeting to now, close to closing, has been great. She is very supportive of her client's needs, and she makes you feel that the most important thing is for the clients to feel comfortable with whatever decisions they are making. I never felt pressure from her to make a quick decision; in fact, she would even encourage me to think things through when I was trying to convince myself that I was doing the right thing. Her honesty, kindness, supportive attitude , knowledge of the market, and people skills make her a great real estate agent!
Let me just say Kimberly is great!
Let me just say Kimberly is great! She is extremely professional and knowledgeable. I have used several agents in the past and Kimberly exceeded my expectations in every regard. If you're looking to sell your home, I would highly recommend her and her agency…she delivered!!
Extremely understanding and professional.
Recently Kimberly handled the sale of our home after my husband and I chose to end our marriage. While this was an emotional and painful situation, Kimberly was extremely understanding and professional and discussed our options, walked us through the process and then communicated clearly with both of us the whole way through. Her knowledge and professionalism led to our house only being on the market one day before we received multiple offers. Before the week was up we had an offer over our asking price and we were in escrow! From there it was smooth sailing. I was extremely relieved to have someone so knowledgeable and professional handling the sale of what had been our dream home with both compassion and understanding. I highly recommend her as an agent if you want your home sold quickly.
I would recommend her to any one of our friends.
Kimberly just helped my wife and I close the sale of our first home. Within three days of listing it, we had received multiple offers and we ended up accepting a cash offer for above asking price. We were able to go into escrow and close with no issues at all.
Kimberly makes it so easy and takes care of everything. She set up the professional photographer to take photos of our place, is very responsive via email, text and phone, and is all about complete transparency and disclosure. She did a great job of keeping us in the loop, which we very much appreciated, and she does a great job communicating with agents representing potential buyers. She also went out of her way to make sure we understood the whole process and got what we needed from all parties involved.
Having a trustworthy and professional agent was very important to us and that is exactly what you get when working with Kimberly. I would recommend her to anyone of our friends and will definitely be using her again in the future.